Giving you the Strategy and Insight to drive traffic and Conversions
What exactly is an SEO Audit?
An SEO audit is a way to get into the nuts and bolts of your website from an SEO perspective and see how it's performing, what exactly is wrong with it, and what can be done to improve your SEO. Check out this video of Phase 1 of an SEO audit being performed for a client. 
Why the Max Made Marketing SEO Audit Is What Your Business needs
Anyone who sells you on a guaranteed first position ranking, or some technical SEO fixes as the magic bullet is not someone you want to be working with. The reality is any successful digital marketing strategy needs to incorporate more than fundamental SEO, and include items such as social media and other forms of content creation. Our SEO audit is not just about SEO, it's about analyzing your website and deeper marketing strategy.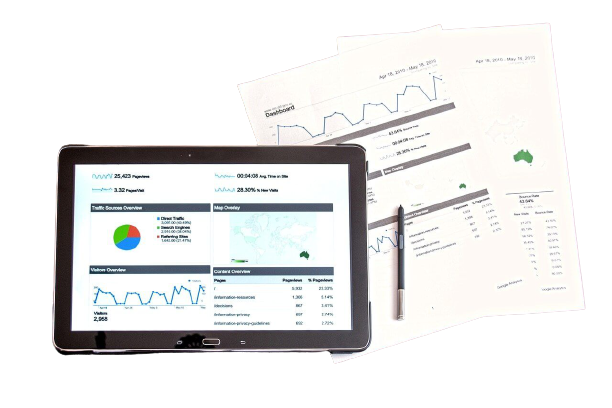 What is covered with the SEO audit service
Page Performance and Analysis
CTR, Opt-in, content strategy
Phase 1: Foundational SEO
Google Search Console and related issues
Bing Search Console and related issues
Google Analytics and related issues
Technical SEO
Duplicate Content
Web Design
Page Speed
Indexation
Citations
Site Architecture
Schema Markup/Open Graph Data
Google My Business
If you are using WordPress we make sure you have the right set of plugins installed to boost and manage your SEO
We cover how your higher traffic pages are performing from several different metrics. We want to be sure we optimize those pages receiving the bulk of traffic. It's often the case more can be done to not only increase the traffic coming to those pages, but convert those coming into actual opt-ins and customers. In this step we check to see what potential is not being fully realized.
Phase 3: Keyword Research
In the next step we perform the all-important keyword research. Your top competitors are analyzed to see what they are ranking for. Analysis is done to see what vulnerabilities they have in terms of keywords that they can be outranked for as well as seeing what keywords they are not getting themselves which can be capitalized on easily. Then further extensive research is done to not only find the keywords that can be targeted for ranking, but also ones that may be more appealing to the RIGHT user not just any user. The keywords found will lay the basis for our further SEO and content creation strategies.
Phase 4: CTR, Opt-In, Content
Click Through Rate (CTR) Optimization
If your click through rates (CTR) for your pages are below what they should be we want to understand why and what we can do to boost the CTR
Opt-In Strategy
It is crucial to get those visiting your website to opt-in to you. For example leaving their email or joining your mailing list. What's the point of having a lot of traffic come to your page if they aren't engaging and you can't start building relationships? We will develop and effective strategy to make sure that traffic actually grows into active opt-ins
Content Creation Strategy
Not just content, but quality content is really the key factor to focus on to grow your traffic once the foundational SEO is taken care of. Search engines have become a lot more wise over the years and they know better than ever how to deliver to the user what they are searching for. This is geared around quality content because in the end that's what the user wants right? Some content creation mediums to focus on are service landing pages, location landing pages, blogs, YouTube, Facebook Pages and Groups, Instagram, Twitter. However, the platforms to share content will depend on the industry you are in and the audience you have. We will develop a strong and effective content strategy to really solidify a successful long-term SEO campaign.
Get your SEO audit today for only $349